From the Factory #175
Creating and using a template when emailing accounts

Our email marketing feature allows you to send messages to all of your accounts at once. This feature also has the option to create templates to save you time instead of you typing the same email again and again. To get started, compose your message and then click on "Save new." Next, a pop-up will appear so you can name your template. Click "Save Template" when done. Your template will now appear in the "Select Template" drop-down so it can be used when needed.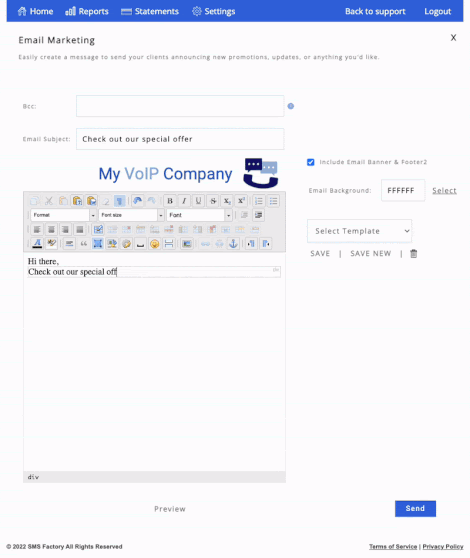 Have a great week!
SMS Factory